AFTER SCHOOL AND SUMMER PROGRAMS

Call the Y at (509) 332-3524 or email
our Volunteer Coordinator
at info@palouseymca.org
for more information.

---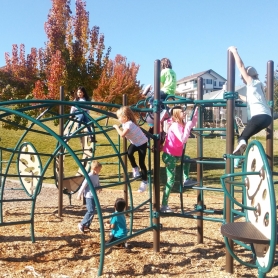 About the Program
The After School Childcare program runs Monday through Friday from 2:45 pm - 5:30 pm at Franklin, Jefferson, Sunnyside, and Kamiak elementary schools in Pullman during the academic year. The program also offers half-day and full-day programming for school holidays. These programs are for children ages 5-12 years of age.

Volunteers give homework assistance, interact with children during recess, have opportunities to teach the educational curriculum, and gain valuable experience working with school-age children. We ask that all volunteers commit to at least two days per week over the course of the semester, rather than completing a set number of hours and leaving the program.

Applying
To apply, you will need to turn in a volunteer application. This application can be turned in to the Y office or emailed to info@palouseymca.org.
---
RESOURCES:
Child Care Program Volunteer Application