2018 SPRING BREAK DAY CAMP
Monday, April 2nd - Friday, April 6th 2018
FULL S.T.E.A.M.* AHEAD
*SCIENCE, TECHNOLOGY, ENGINEERING, ART & MATH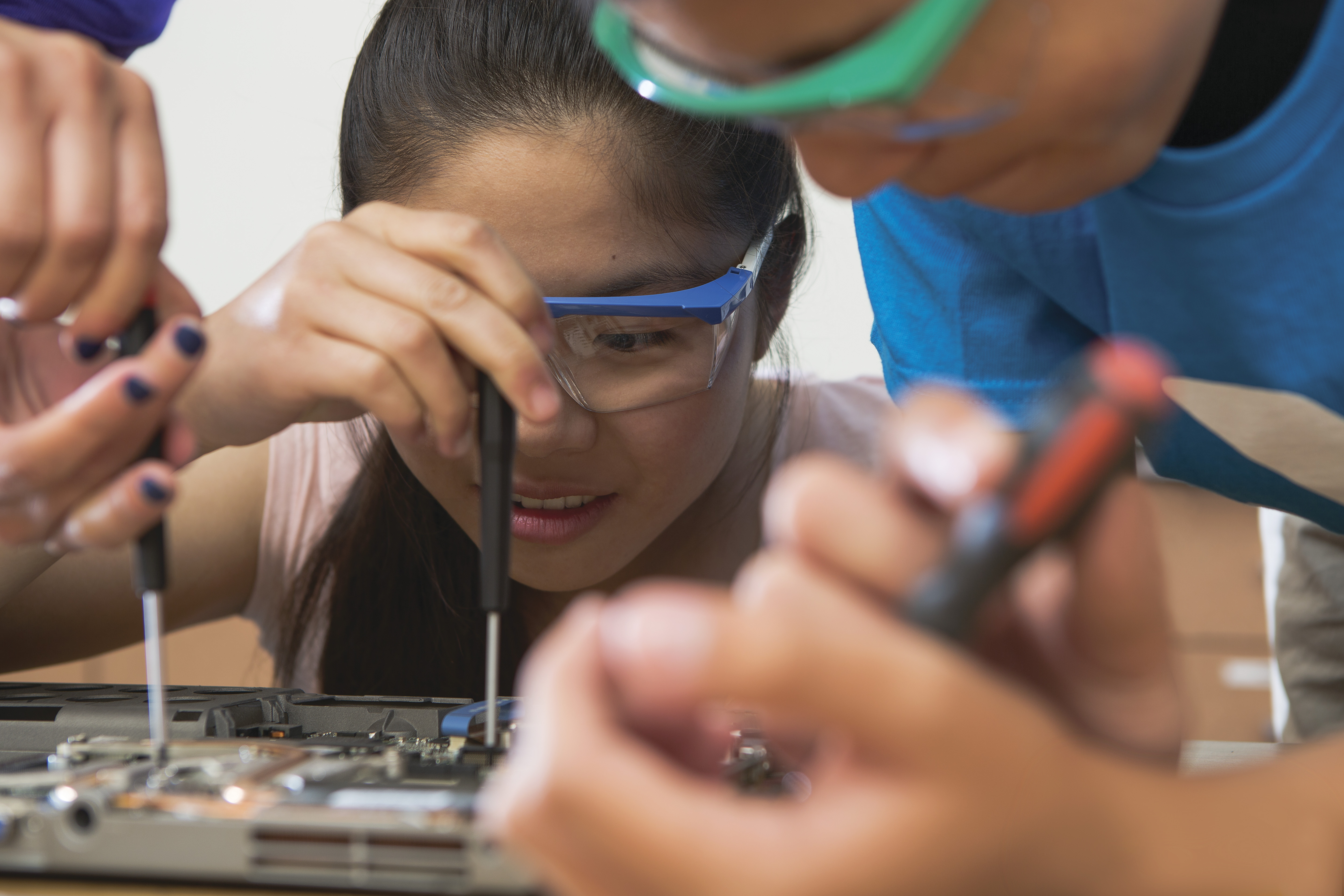 ---
QUESTIONS?
Call the Y at (509) 332-3524
or email the Director of Programs at directorofprograms@palouseymca.org
for more information.
---
About Spring Break Day Camp

Our Spring Break Day Camp operates the entire week of April 2nd - 6th, 2018 and serves as a sneak peek into the YMCA of the Palouse Summer Day Camp. This program is offered from 8:00 AM - 5:00 PM daily, at Sunnyside Elementary in the Multi-Purpose room. Extended hours are available between 7:00 AM - 8:00 AM and 5:00 - 6:00 PM for an additional fee of $25 per week. Full time, part time, and drop-in spots are available.
At camp, children are divided into 3 age groups in an effort to better plan field trips, lessons, and activities that are perfectly suited to their developmental needs. The age groups are:

Discoverers (5-6)
Adventurers (7-9)
Explorers (10-12)
Payment
Payments can be made online, here, over the phone, in person at the Y office, or mailed to 105 NE Spring St. Pullman, WA 99163.
2018 Spring Break Day Camp Rates:
Annual YMCA Membership Fee..................................... $50.00 (renewable after one calendar year)
Full Time (4-5 Days).................................................. $225.00
Part Time (2-3 Days)................................................. $175.00
Drop-in (1 Day)........................................................ $75.00
Extended Hours (7-8 AM)........................................... $25.00
Extended Hours (5-6 PM)........................................... $25.00

For part-time, drop-in, and extended hours families must notify the Y by March 30th.
The Y Program Staff
At the Y, we believe the values and skills your child learns early on are the most vital building blocks for quality of life and their continued success. That's why each and every Y program is staffed with people who have a background and experience in working with children and who understand the cognitive, physical and social development they need. Our staff consists of Site Coordinators and Program Assistants who not only possess the knowledge but also the experience in working with children from all backgrounds and walks of life.
Staff members
are
required
to have
a cleared background check, CPR/First Aid, and Blood Borne Pathogens
training to ensure your child is in the best care possible
. Our caring staff
works hard to ensure
children are not only in a safe and caring environment, but they work hard to keep them connected and supported in trying new things as well as demonstrating a caring nature and using positive reinforcement to build your child up. Most importantly, our staff help children learn how to be their best selves. At the Y we feel that makes for confident kids today and contributing and engaged adults tomorrow. To learn more about us, click here!

Healthy Eating and Physical Activity (HEPA)
Our programs align with standards initiated by YMCA of the USA for Healthy Eating and Physical Activity (HEPA), which focuses on healthy food options, physical activities, limits screen time and offers information to families about healthy lifestyle choices. Snack is served family-style, where participants serve themselves and pass around food bowls with friends, in an effort to ensure that all children can learn responsibility when it comes to eating habits
and
develop
the interactive social skills necessary for family-style, communal dining.
Y Meal Program
During the week the Y offers free nutritious breakfast and lunches to children that qualify for free and reduced-price lunches with their school district because we know quality nutrition is important, even when school isn't in session. Please contact the Y to learn more and register for this program.
Financial Assistance
At the Y we believe every child, regardless of financial restraints, deserves the opportunity to reach their full potential. So, the Y also offers Financial Assistance for our programs. Even if you don't qualify for DSHS or state subsidies, you may still qualify for our Financial Assistance package! Please see our Financial Assistance page for more information.

Annual Family Membership Fee
When you sign your child up for one of our programs, you're becoming part of something much deeper than a pool and more active than any gym. Your Annual Family Membership fees are applicable for the entire family across all Y programs and that membership is good for one calendar year. The Annual Family Membership fees are $50.
---
RESOURCES:
Certificate of Immunization Status
PARENT HANDBOOK COMING SOON