After School Care Fall 2020 Cancelled During School Online Learning Model
During the online learning model adopted by area schools in the Fall 2020 semester, our regular scheduled after school programs are cancelled. The YMCA of the Palouse is offering Weekly Day Camps starting August 24th until schools return to in-person instruction for youth in grades Kindergarten - 5. The Day Camp will be located at Gladish Community Center and will follow Washington State Department of Health guildlines for COVID-19 to minimize the risk for our staff and youth participants.

Click Here for more information on the Fall 2020 Semester Day Camp.
After School Care Program

---

Call the Y at (509) 332-3524
or email info@palouseymca.org
for more information.
---
About the Program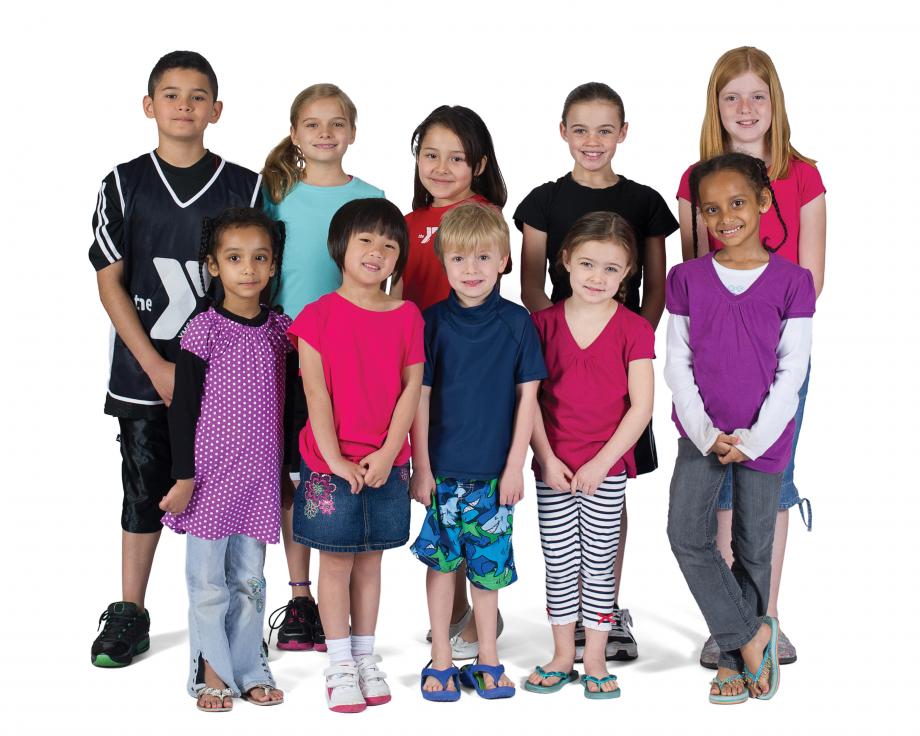 As the nation's leading childcare program, we believe children should have a place to explore their interests and talents. YMCA staff provides activities focused on academic and social growth. Children connect with others to build lasting relationships, develop a sense of belonging, and cultivate leadership skills. Staff focus on nurturing child development by providing a safe and healthy place to learn foundational skills, develop healthy habits, and build trusting relationships.

The Y operates four after-school program sites, in partnership with the Pullman School District: our sites are located in the schools at Franklin, Jefferson, Sunnyside, and Kamiak Elementary. The after-school childcare program runs Monday through Friday from 3:00 PM to 5:30 PM. These programs serve children ages 5-12 during the school academic year.


Our Team
The Y is a cause-driven organization focused on three key areas: youth development, healthy living, and social responsibility. We believe a strong community can only be achieved when we invest in our kids, our health, and our neighbors. Our programs, services, and initiatives enable youth to realize their potential; offer families ways to have fun together; empower people to be healthier in spirit, mind, and body; and welcome and embrace newcomers while fostering social responsibility.

At the Y, we believe the values and skills learned early on are vital building blocks for quality of life and future success. That is why our after-school childcare programs are staffed with people with educational experience who understand the cognitive, physical, and social development of children. Our staff consists of Site Coordinators and Program Assistants who possess experience in working with children.

Staff are required to have a cleared background check, CPR/First Aid certification, and Blood Borne Pathogens training. The staff maintain children in a safe environment, keeping them connected and supported in trying new things as well as demonstrating a caring nature through positive reinforcement.

Most importantly, children learn how to be their best selves. That makes for confident kids today and contributing and engaged adults tomorrow.


Healthy Eating and Physical Activity
Our programs align with standards initiated by YMCA of the USA for Healthy Eating and Physical Activity (HEPA), which focuses on healthy food options, physical activities, limited screen time, and offers information to families about healthy lifestyle choices. Snack is served family-style so that participants can learn responsibility when it comes to eating habits and develop the interactive social skills necessary for communal dining.

When school is out, you can trust the Y to provide an engaging experience for your child right at school. Y School Age Programs give your child the opportunity to get to know some of their classmates better as they engage in active play and collaborate on fun projects.


Daily Scheduling
The program has a daily schedule that consists of a healthy snack, recess and outdoor play, academic time, and a daily curriculum based on the Y's four core values. Our programs align with the Pullman School District so they run during teacher conferences/collaboration days because we know parents still need quality care. During longer days, staff plan days built around themes, provide a field trip in the community, have guest speakers, and other fun activities. The Y is closed on the following holidays:
Labor Day
Veteran's Day
Thursday and Friday of the Thanksgiving Holiday
Pullman School District Winter Break
Martin Luther King Jr. Day
President's Day
Memorial Day



Enrollment: NEW 2019-2020 LOWER RATES!
1) DROP-IN: Individual days of your choosing.
FULL DAY Y MEMBER DROP-IN: $45 (8:00 AM - 5:00 PM)
FULL DAY NON MEMBER DROP-IN: $55 (8:00 AM - 5:30 PM)
HALF DAY Y MEMBER DROP-IN: $35 (12:00 PM - 5:30 PM)
HALF DAY NON MEMBER DROP-IN: $45 (12:00 PM - 5:30 PM)
REGULAR Y MEMBER DROP-IN: $20 (3:00 PM - 5:30 PM)
REGULAR NON MEMBER DROP-In: $30 (3:00 PM - 5:30 PM)
2) PER MONTH MEMBER RATE: REGULAR AFTER SCHOOL CHILDCARE DAYS 3:00 TO 5:30 PM
FULL-TIME (5 DAYS PER WEEK): $295

BEST PRICE


4 DAYS PER WEEK: $244
3 DAYS PER WEEK: $183
2 DAYS PER WEEK: $122
* Please notify the Y which days you are choosing for care so staff can plan ahead.
Financial Assistance
The Y makes accessible the support and opportunities that empower people and communities to learn, grow, and thrive. With a focus on youth development, healthy living, and social responsibility, the Y nurtures the potential of every youth, improves the nation's health and well-being, and provides opportunities to give back and support neighbors. We are able to offer this through our Financial Assistance program.

Financial Assistance is provided to individuals, children, and families on a needs basis and allows access to the programs the Y offers. Anyone is eligible to apply for Financial Assistance and awards are based on a sliding scale that considers the household size and income. To apply, please see our Financial Assistance page for more information.

Annual Family Membership
Membership fees are applicable for all family members across all Y programs for one year. Annual Family Membership fees are $50.
---

RESOURCES:
2019-2020 Elementary After School Program Parent Handbook
Health Care Policy
2019-2020 Academic Calendar
Certificate of Immunization Status